This is a response to Jeffrey Tucker's

defense of crypto currency

, in which he addresses five points made by Peter Schiff during their recent

debate in Las Vegas

.

I write this as an early adopter who has built his own mining rig (4-card AMD in 2013-14) and sought investment to be the first to order ASICs... suffice to say I'm not a casual observer talking from my buns. Although I do happen to be sitting while I write this. If you would rather watch me talk about this, here's my YouTube video that covers the same content below:

---

I've recently come around to agree with Peter Schiff. You lost me a bit on this one; here's my thoughts on each of Tucker's comebacks to five points made by Schiff, which I'll list:

1) This stuff has no intrinsic value

, Schiff says.

Tucker responds by citing the subjective value theory, with which I agree - to a point. Arguments from subjective value theory can become circular very fast, so I address this:

"...there is no such thing as intrinsic value." - until you have a value, then there are "inherited" values. For instance, if you value "a warm home in winter" then you will value "home heating technology" - which will result in valuing means to that end. The pragmatists supply the logic from there...

2) The price of crypto is purely speculative

, Schiff says.

Tucker says that there is "no such thing as a non-speculative price of a financial asset." - is that true? I'm going to withhold judgement on this one and assume that Tucker is correct for the sake of the argument.

For starters, if it indeed is in the same catagory then Tucker is saying that it competes with all other financial assets. How, then, will it ever compete with money? There is a positive case for this which has yet to be made - and no amount of tractor analogies will suffice to convince a store owner to accept the tech. "Show me" becomes the natural, inescapable counter-argument. Tractors don't haul cargo across the country, unless you're talking about

tractor-trailers.

So perhaps some adaptations are yet to come?

I will say that Schiff is half wrong... or maybe 10% right... fact is, when I was involved in blockchain/crypto/bitcoin/whatever... I was speculating. I know others who speculate... I don't know anyone who uses Crypto to fulfill any "higher order value" other than speculation. Also, sure, I know a couple hipsters who have it and trade among themselves. Do you know anyone who uses crypto at their business?

3) No one uses it as money

, Schiff says.

Tucker cites the number of transactions that are happening. So what? Those could be bots.

See #2. We're waiting for this to become a thing, and others are

competing using assets like gold

.

4) Blockchains have become inflationary

, says Schiff.

Tucker seems to defeat his own argument here by stating that one should "see crypto in general not as a product but rather as a technology." And that "there are infinite ways to deploy it." How does this help make the case for a currency?

On this point, I agree; it's a technology, like the wedge or the pully. Which means there is no purpose in speculating in any given brand. There is a case to be made for state-backed currency, due to the necessity for stability. However I'll save that for another article on my Libertarian defense of the State. Yes, I'll go there.

"5) The costs of mining are out of control

, says Schiff."

Tucker responds by making an analogy to Gold, that mining costs are necessary to secure the network. This is true, however does it matter? What Schiff is addressing is the long-run stability, at least that is what it sounds like. As the costs of mining go up, the whole "decentralized production" idea becomes a non-starter.

What I'd really like to know is, is Schiff really saying "this thing has no future"? or just that "this thing has no future as a money"?ConclusionIn conclusion, I like the analogy Tucker made to the tractor. I would go a step further to say, "A tractor does not pragmatically fulfill the value of an automobile. Sure, you could drive one across the country. However, you surely wouldn't want to - nor would it, in light of the alternatives, be a wise thing to do." Furthermore, in an evolutionary system with intelligent actors, it is not a smart bet to say "Tractors will become the standard transportation for everyone to get everywhere."

Likewise, cryptocurrencies seems to have no pragmatic way to fulfill the roles of money. It'd be like using a tractor to drive across the country. That does not mean that the underlying blockchain technology itself is ruined, but it does mean that many people may be left "holding the bag" if the money-substitute concept is revealed to be a non-starter.

This begs the questions, "What are those uses?" or "How can the technology be deployed to fulfill other higher order values?"

Many people today remember the days before computers, when it took (for one example) a week for someone to do their taxes. Now, we have "Turbo Tax" - so, likewise, it may be another decade or two before this technology makes its value known.

In the meantime, best of luck to all the speculators!
Powered by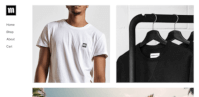 Create your own unique website with customizable templates.