What follows my YouTube video on this subject is my best attempt, in the time I've allotted, to answer the question, "what if everyone had voted in the 2016 election?

Assuming the same percentages of the 2016 election results, as reported by county, I multiplied these results through the 2013 census data.

For example, Catron County, NM's 2013 population was 3,607 people. Only 2035 voted and 71% went to Trump. So, his vote total for that county extrapolates from 1453 to 2575. In
68 Counties were not listed in the same format in the two tables, so I substituted actual vote counts in favor of the extrapolation.

I don't account for vote eligibility at the county level due to things like age, felons, foreigners, etc. Also, this is 2013 population data - the most recent I could find.

Result?

142.8 Million for Trump
147.1 Million for Clinton

Also, though, I did a quick count of how many counties each won... and that result is much different:

2,528 for Trump
408 for Clinton

692 counties were between 40 and 60 percent one way or the other... so there is a lot of room to wiggle. However, where Trump won he won a lot stronger than where Clinton won (1,274 over 70% Trump vs only 67 over 70% Clinton) - and it goes to 368 to 17 Trump when you look at counties over 80%, 16:1 over 90%, and 1:0 over 95%... as expected. Which one was that? Roberts County, Texas. You are practically guaranteed to find a Trump supporter there, where 524 of 550 people who voted chose Trump.

The idea of our Federated Republic is that we do NOT have a small segment of highly populated areas ruling over a vast continent of people. We have the most number of people being able to self-govern. Which is clearly what happened. Because now, those 2,528 counties get to have county-level conversations (in, you know, real life) about what happened. Many of them are close - and that's where we'll get a lot of good stuff happening!

​So, the game is decided: Federalism Wins!

Here is the .xls file for anyone interested:


Powered by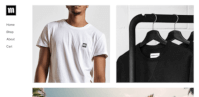 Create your own unique website with customizable templates.